December 28, 2007 on 11:02 pm | In
The Boys
| By Kevin |
No Comments
|
Add a comment
After getting us all healthy (finally–knock on wood), I played catch-up with my long Christmas To Do List.  That took me right through Christmas Eve and I've just been chillin' since then.  I'll do a real post soon, but here are a few of the faces that have been grining at me the last couple of weeks.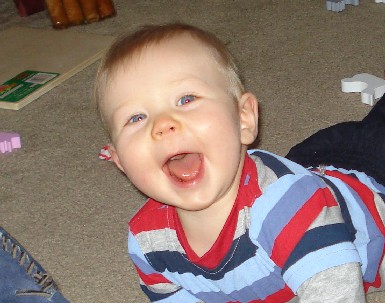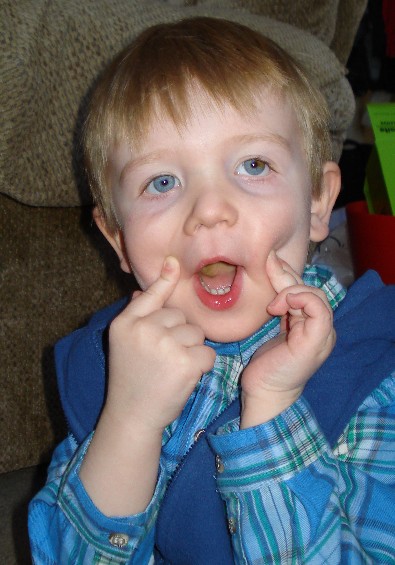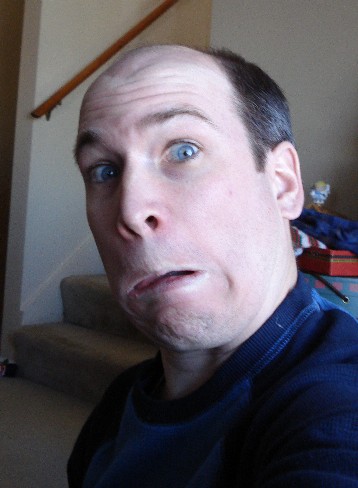 December 12, 2007 on 3:00 pm | In
The Boys
| By Cindy |
No Comments
|
Add a comment
Last week was my turn to be quite sick. My sister was great and watched the boys one afternoon so that I could sleep. She just HAD to take this shot of Billy. My dad had no hips and was rarely without a belt or suspenders, so "plumber's crack" was common at home. Perhaps Billy is going to take after his grandpop.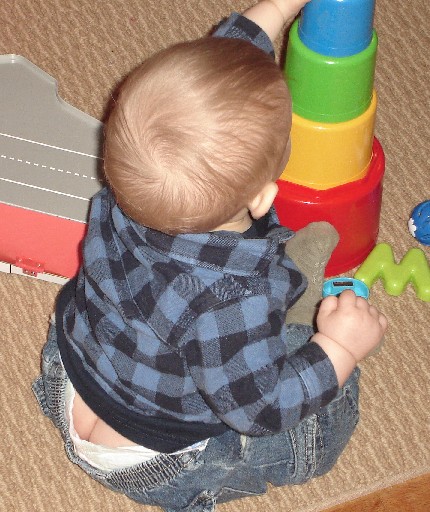 Above he is imitating my dad's low pants. Below, when my dad would neglect to put his teeth in . . .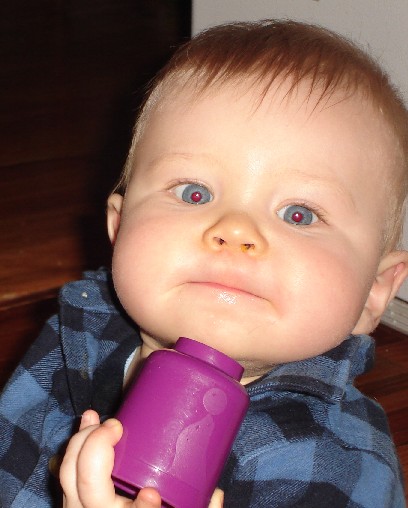 Years ago I got these antlers and have just stashed them with my decorations all this time. Ricky found them while I was decorating this year and loves wearing them. When Kevin pulled out the Santa hat, Ricky was thrilled!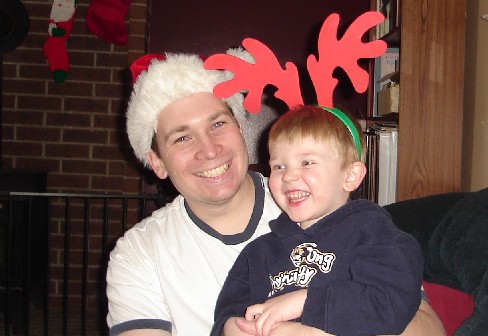 Uncle David, Aunt Amber, and Jackson came to visit this weekend.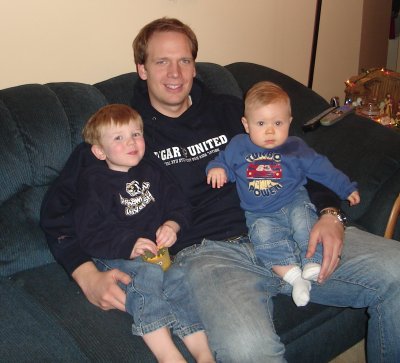 Jackson was not so crazy about our cats (they make him scream), but he was very excited about seeing our dogs through the door.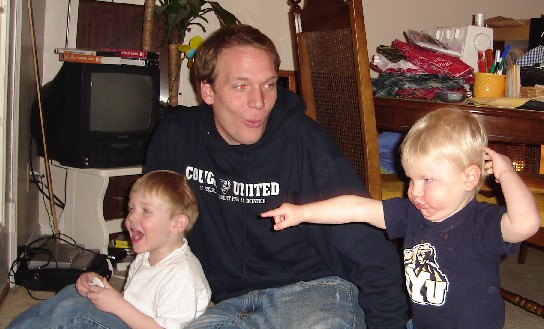 December 6, 2007 on 5:16 pm | In
The Boys
| By Cindy |
1 Comment
|
Add a comment
"Scooby Duke" – Ricky enjoys the show Scooby Doo, even though each show is "scary" and the name is probably due to my mom's dog named Duke (who passed away this summer).
"Follow, follow me" – This is what Ricky sings to you when he wants you to follow him (duh). Often it is followed by "Do as I'm doing." The first time he said it to Kevin and Kevin tried to relay the story to me, he told me that Ricky sang "Come follow me" and I was dumbfounded at where Ricky would have learned that hymn. Then Kevin realized his error! 🙂
"Somethin' else" – In an attempt to stop meltdowns when Ricky would not get his way, his father taught him this phrase. It works! When we ask Ricky if he'd like a glass of water and he doesn't, he calmly says, "somethin' else." Unfortunately, during a recent bout with various illnesses, he tried using the phrase to get out of taking his medicine. Here is your medicine, Ricky. "No, somethin' else! Somethin' else!!"
"I love you" – He has never been one to just drop this phrase, but recently he has started to climb into my lap or Kevin's lap or Grandmama's lap and say, "I love you." It just about melts your heart right on the spot!
"Uncle Suzy" – This one makes me laugh every time. I'm not sure that my sister appreciates it so much, but despite us constantly referring to her as Aunt Suzy, if you point to her and ask Ricky "who's that?" he will reply "Uncle Suzy." Hee hee!!
^Top^